What do you get when you combine Edgar Allan Poe, green glasses that help a person see through others' eyes, keys that open any door, and a meerschaum? The answer is an interactive event where participants get to find clues hidden throughout the library. You better hurry if you want your team to win, though! Are you wondering what a meerschaum is? Had you come to the Stillwater County Library Poe Mystery, you'd first have used resources to discover what a meerschaum is, then you'd be off to find a clue that would lead you ever-closer to becoming the winning sleuth!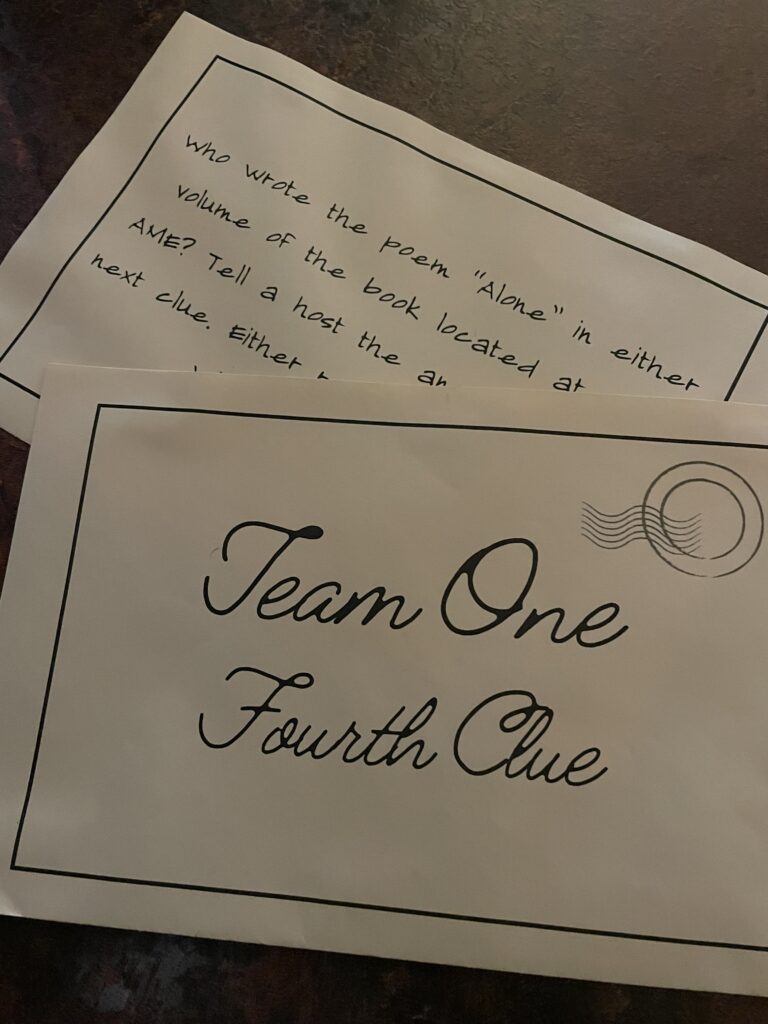 The Poe Mystery was based on Edgar Allan Poe's, "The Purloined Letter," a short story about an important letter that has been stolen. Low lighting set the ambiance while participants searched the library high and low for clues that would lead them to the "official" stolen letter. Once the letter was found, we celebrated with croissants, Poe cupcakes, and French fries (potato sticks) in honor of Poe and the French setting of the story.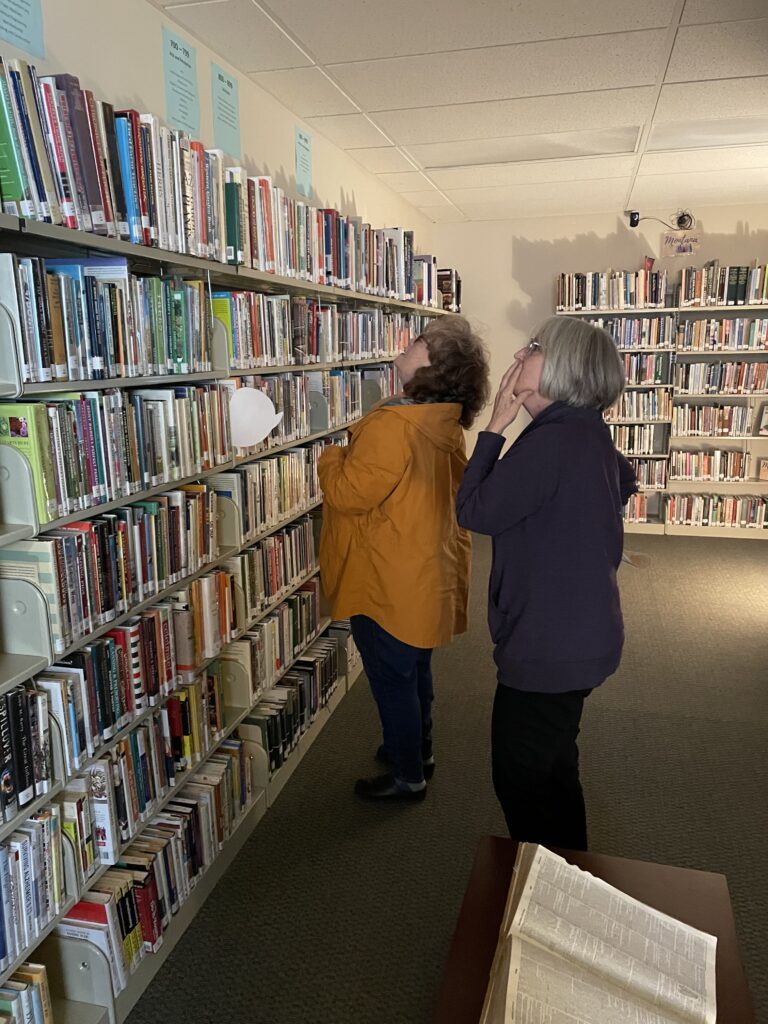 Don't worry if you missed this event, our next game of library-clue will be on April 23rd in honor of "Talk Like Shakespeare Day." We hope you will join us and try out your detective skills!